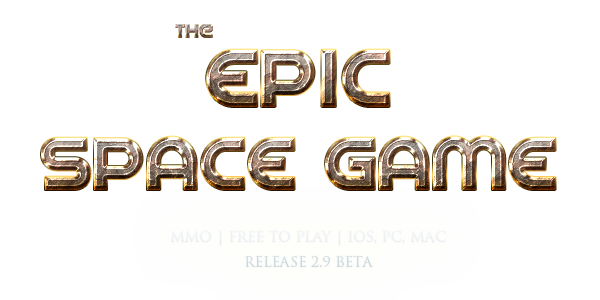 Posted: 11/02/2012 by Taurian
Lots of improvements directed at improving in game PVP and a few changes in support of version 3.0, set for Wednesday November 7th. -- See below:
Version 2.9 Changelog
Bug Fixes
An issue allowing pilots to keep attachments that never existed has been fixed.
Marketplace scrollbar has been fixed.
The correct pilots are now displayed in the correct station roster.
A bug not allowing players to see any docked pilots has been fixed.
Changes
Ship synchronization has been increased. Making PVP combat a little more smooth.
Stations now longer receive/broadcast MILES transmissions.
Attachments can only be picked up at the station it was sent from.
Optimized serverside code in preparation for the transition from TCP Port 8090 to UDP Port 7788
Pilots docked at stations can now communicate with other pilots who are not docked, but in the same sector.
Additions
Station Ore Inventory is now shown in the Station Admin Interface.
Player's Ping is now Displayed on the Hud.
Station Assembly Line has been Enabled.
Admins can now send messages, currently attachments are scheduled for 3.0.
Players will have full access to this feature November 7th.
Known Issues
There is a known issue with some sectors "Pausing" upon the player entering. This has something to do with graphics that are not optimized and are taking longer than expected to load. This should be remedied in version 3.0.
Find a bug? Have a New idea? Be sure to let me know in the comments below.
Thanks!
-Ed