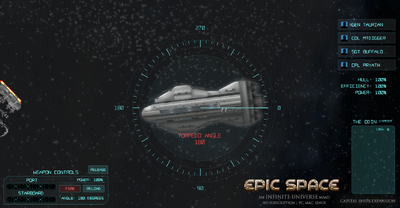 The largest ship in ES Online. Carrier class vessel capable of jumping sectors.
Constuction
Edit
Currently only Kickstarter backers are able to construct a Capital Ship.
/construct odin - starts construction of an Odin, takes 7 days to complete.
/reward odin - Rewards the Odin to the player where he entered the /contstruct odin command.
Ad blocker interference detected!
Wikia is a free-to-use site that makes money from advertising. We have a modified experience for viewers using ad blockers

Wikia is not accessible if you've made further modifications. Remove the custom ad blocker rule(s) and the page will load as expected.